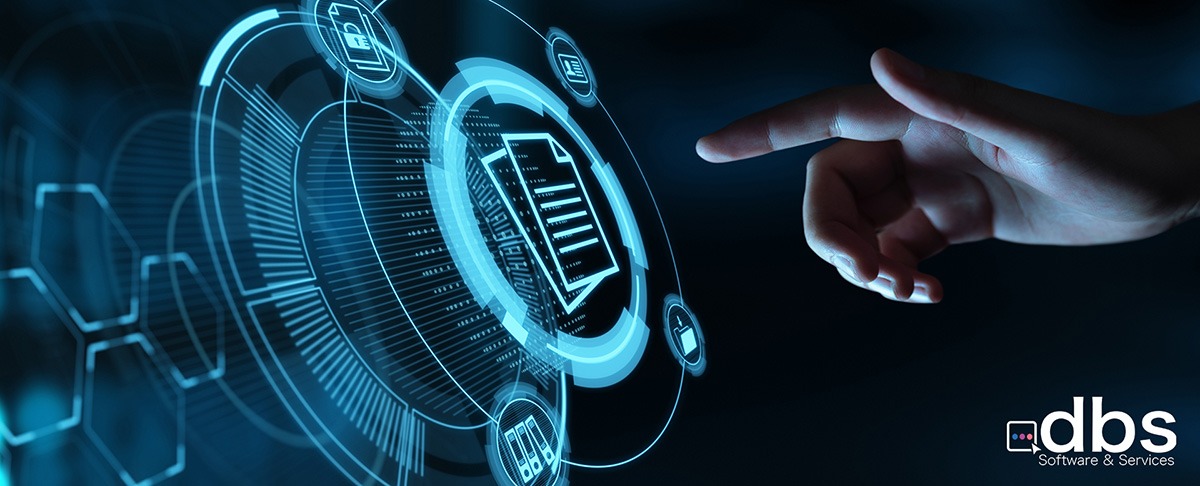 Types of Document Management Systems and how to select the right one for your organization?
On the face of it, document management is a vague, overarching term. Sure, one understands it to mean a digital replacement of a filing cabinet. But that's not all it does. Upgrading your filing to the digital layer immediately throws open the doors to a world of possibilities. ew unforeseen use cases that can drive up efficiency and profitability emerge.
Today, there are many Document Management Systems in the market serving diverse industries and specific use cases. So, how does an organization go about selecting the right fit?
First, let's classify to understand the various types of document management systems and their nuances.
Types of Document Management Systems
Before we solve for 'how' to choose a document management system for your business, let's address 'why' you would want one. The answer might vary from business to business because each organization has its own set of requirements. Regulated industries such as  healthcare or finance, for example, deal with sensitive records and have stringent requirements about where and how documents should be collected, compiled, and accessed. In other cases, businesses such as those in logistics or manufacturing may require a workflow to automate invoicing. There are many examples like these, and each is a distinct use case supported by a different type of document management system.
Document Imaging Systems
If you want to modernize your office, an imaging system is a great solution. These are the simplest systems, usually consisting of a scanning device and some software. Using these tools, staff can easily access digital copies of paper files. With access to the information you need just a few clicks away, there is no need to dig through documents to find necessary information.
An optical character recognition (OCR) system is far more sophisticated than simply scanning documents, which would produce an unsearchable image. With OCR, a searchable text emerges from the printed word.
Offices needing to convert paper into pixels are not the only ones that can benefit from document imaging systems. Some organizations still use paper-based forms (medical personnel fill out information by hand, for instance) that need imaging of physical documents. Document imaging can help to scan and delete completed forms for security reasons.
Records Storage Systems
Usually cloud-based, these systems enable users to store documents while making them easy to find for people who need them. Businesses can often customize these systems to suit their needs.
There are many storage services offered for all types of organizations, however, when it comes to legal papers, medical records, and government documents, storing them requires additional considerations. Whether it's Sarbanes-Oxley, HIPAA, FINRA, or another organization, the security requirements of your records storage system need to match your industry.
An ideal records storage system will adhere to all your security protocols while still being accessible to everyone when necessary. It showcases transparency and clarity of business operations. Also, accessible and secured digital data is vital for seamless information management.
Content Management Systems
To put it broadly, a content management system is more comprehensive than the prior systems discussed, and is used to manage digital content regardless of its source or type.The interface of these systems is usually streamlined and web based, allowing users to organize content without highly technical knowledge.
With the apt setup, CMSs can fit every need from websites to medical records to business contracts. Besides content, users fill out fields that can help categorize their documents. This process now leads to the second half of the CMS workflow: document management.
By tagging and indexing an electronic document, a CMS makes it easy for users to organize and retrieve it later. It's usually possible to search for documents using a keyword or category or navigate through organized folder structures.
Workflow Management Systems
Workflow management systems (WFMS) go beyond merely creating, organizing, and securing files. These make it possible to design rules that assign tasks automatically to documents created in WFMS and route them across the organization for processing.
For example, a warehouse might require manager approval before processing a large order. A WFMS could forward the order request to the manager, giving the warehouse department access only upon approval.
You can also program for other redundant tasks. For example, an email can be directed to the sales supervisor whenever a new client registration form is filled out and entered into the system.
Enterprise Content Management
ECMS sit at the top of the document management system hierarchy, and organizations can use these to manage any type of document, multimedia content, and to implement workflow-centric approaches to content management.
In some cases, the creation of a document may be impossible without a prerequisite document. (For example, receiving an order confirmation from the client may be necessary before creating a billing notification.) Or, a manager might need to review a document before it can be marked "complete". This is where the workflow aspect of content management comes into play.
ECM systems improve employee efficiency by helping them conform to their company's workflows and reducing worker errors and duplication. Nevertheless, such systems need to be flexible enough to account for situations when things don't go according to plan.
How to select the ideal DMS for your business?
So far, we have helped you understand various types of Document Management Systems. But, how do you choose one that suits you the best? Before picking a DMS, you must consider these things:
File structure – This refers to the way files are stored in the DMS. It must be easy to access and use the files. The cabinet-drawer-file layout is usually the best.
Search tools – In a DMS, searching must be as effortless and quick as possible. File names are not merely enough. A system should let users look for keywords within the contents of files and can search by file type, modified date, and other criteria.
Scanning – A flexible scanning system must be able to convert paper documents easily into digital files. It should also be able to modify file formats as required.
Security – DMS security settings play a crucial role. A DMS must allow employees to access files only if they are authorized. It is imperative to have controlled access permissions to your documents and folders on the system.
Seamless Integration – The DMS you choose must be able to integrate with other programs you have. It can be your email client, ERP, or customer relationship management software.
Mobile-friendliness – People nowadays prefer to work on their mobile devices. The DMS needs to be mobile-friendly and accessible from smartphones and tablets for working on the go.
Shortlist and filter your options based on the above factors. You may then request a proposal from each vendor. However, make it a point to ask vendors to provide information about the following:
Background and organizational structure
Proposed Solution
Plan of Implementation
Conditions, Costs, and Structure of Support
References
Licensing and maintenance options
Pricing
This should help you narrow down a broad list of DMS options. And get the DMS customized as per your workflow, business, and organizational needs.
Tessi Docubase® is a market leader in providing document and content management solutions across industries including healthcare, financial services, education, government, and enterprises. The diversity of our solutions has emerged from client-specific and industry-specific configurations. While selecting a document management system for your organization, demand one that suits your business exactly and adapts as you grow.
dbs Software & Services (dbs) is a long-standing provider of document management and process automation solutions for education and business, and the exclusive provider of Tessi Docubase® in North America.
Tessi Docubase® is an enterprise-grade modular, secure, and easy-to-use document management system that seamlessly integrates with Business Information Systems. Its secure architecture and a broad range of features make it the perfect solution for a wide range of enterprises and use cases.
dbs LiveForms, is a low-code Business Process Automation platform. Its sole focus is simplifying complex processes by automating repetitive steps – from data capture to alerts, notifications, email confirmations, and everything in between quickly, without involving a programmer.
dbs eSign is a cloud-based electronic signature solution that allows users to manage the signing process for a document, from upload to signing and sealing, from any mobile device or computer.