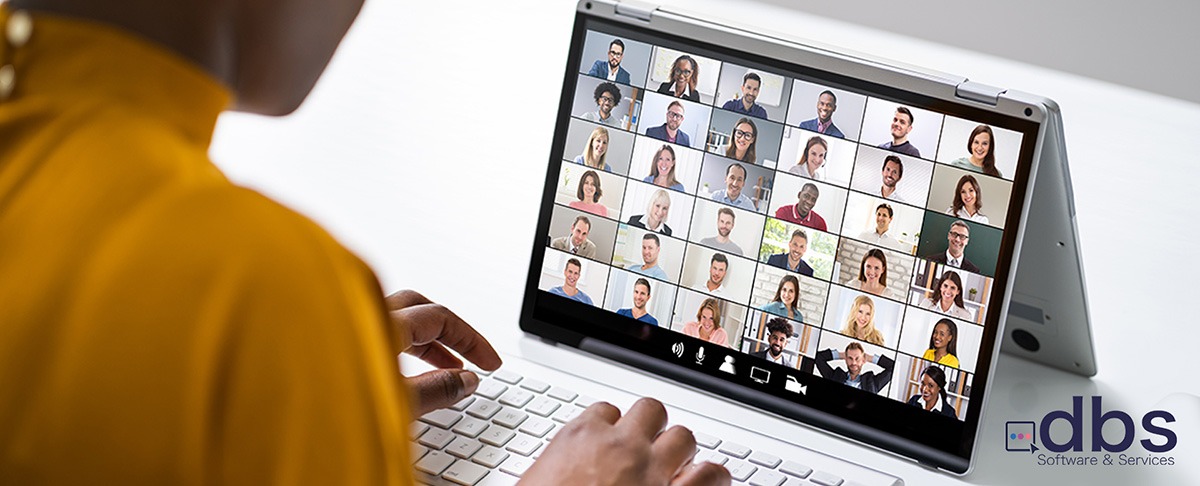 Working remotely has never been more ubiquitous. If anything, it is a feature of the emerging post-pandemic world. For what was a forced hand only a year ago, enterprises and organizations have come to embrace the reality of maintaining a remote workforce. And why not?
It is clearly better for employees. Flexible working hours and time saved in the absence of daily commute, means more time for other enriching activities as well as more time with friends and family. It surely promises a better work-life balance.
From the point of view of businesses, it has thrown the doors open to a larger talent pool, un-constrained by geography. Beyond that, businesses have also discovered lower operating costs and overheads in terms of maintaining office infrastructure.
For the HR department though, the new-normal brings a few challenges. Nothing insurmountable. But the old ways of management may be set for an overhaul. From recruiting to training and compliance, HR processes that were easily carried out in the physical presence of employees, now need to be conducted remotely over the internet. The present challenges are sometimes hard to meet, even for digitally transformed HR teams. And the ones still following paper based processes, have arrived at the cusp of inevitable change.
Digitization with a document management system has proven its advantages to the operational efficiency of organizations. And it is especially important for HR functions in surmounting the challenges of today.
HOW DOES DOCUMENT MANAGEMENT HELP TODAY'S HR?
For remote workforces, the role of HR has become even more vital. No matter how seamlessly tools like video-conferencing are able to manage collaboration over the internet, ensuring cohesion across the organization, maintaining employee motivation, and ascertaining employee welfare can be tough. And document management systems aid various HR processes to meet that demand.
Recruitment
While remote work promises a wider pool of talent available for selection, it also increases the volume of applicants for any vacancy. The applicants' e-resumes can be captured into live forms that automatically get sorted and prioritized in terms of educational qualifications or work experience or even recommendations, if need be. All the information is then automatically available to interviewers during the interview. Often, multiple interviews are required for assessing a candidate for the same role. The rating and feedback of every interviewer can be captured and aggregated to rank order the best candidates. A consistent repeatable selection process can be coded into automated workflows with document management systems.
Onboarding and Training
The onboarding process is where a new recruit is welcomed into the organization, meets his/her team and understands his/her role more clearly. This is one of the most critical stages in a recruit's journey into an organization. The knowledge and comfort gained at this stage proves decisive, not just in the employee's performance, but also his/her retention. With in-person orientation impossible, this particular HR process is one of the most challenging today. A document management system helps integrate all communication sequentially in an easily digestible way. The onboarding module can be systematically managed and tailored to every employee, while the roles can be assigned with clarity of processes. This also helps alignment with the organization's mission and values.
Training modules and certifications can be managed remotely with courseware and assignments integrated within the document management system. A detailed history of every training undergone by the employee helps understanding the exact competence of the resource while assigning projects.
Remote Access
A document management system allows secure and granular remote access features, where individuals are given access to documents and files as their roles require. Remote workers often work with unprotected Wifi access, which puts an additional burden on the security of critical information. The risk is mitigated by controlling such access on work-dedicated devices with the help of document management systems.
Collaboration
Ease of collaboration is one of the greatest benefits of a document management system. And that's incredibly useful for distributed teams working remotely. Team members can collaborate on a single document in real-time. Team leaders and managers can be immediately notified when a task is complete and actionable at their end. Smoother workflows consequently gather great results in the overall performance of distributed teams and the organization as a whole.
Performance Tracking
In the absence of direct supervision, keeping track of employee performance can be difficult at scale. It is difficult to monitor how an employee might be using his/her time when working remotely. More critically, the employee's needs and gaps in understanding for performing the task at hand, can go completely undetected. Clear communication is necessary. With the help of timesheets and workflow management tools, a document management system helps keep projects on track and employees in the loop while maintaining clarity of processes. An open channel of communication with live chats, for example, helps ease such impediments to performance.
For the HR, a detailed history of the employee's contribution captured on a document management system along with team reviews and ratings also help determine appraisals and promotions in a systematic manner.
Employee Records and Self-service
With digitized record-keeping and record management practices, HR teams can search and pull well-indexed information about employees with a few keystrokes. In fact, if these impeccably maintained digital records are made available to the employee, he/she can get trivial and routine tasks like generating payslips and tax information done by themselves. This also reduces the administrative burden on HR managers, and leaves them free to channel their time and attention to more critical tasks.
Compliance
Although compliance is an important function of HR, the challenge presented by a remote workforce is a unique one. This is because compliance norms can vary depending on the location of the employee, adding enormous complexity. These include minimum wages, worker's compensations, deductions etc. Easily searchable and indexed employee records on a document management system helps enormously to meet this compliance challenge. In addition, a document management system captures detailed audit trails for all files that enter the system.
ADAPT TO THE NEW HUMAN RESOURCE
The absence of non-verbal cues and the latency in one-to-one communication can perhaps never be overcome. However, negotiating the ease of interface between the employee and the organization goes a long way. Greater transparency builds greater trust and cohesion. It's no surprise that HR has assumed a pivotal position in the structure of organizations.
Going forward, HR leaders must adapt to the future of work through digital transformation by leveraging technologies like a document management system, to meet the oncoming challenges head on.
dbs Software & Services (dbs) is a long-standing provider of document management and process automation solutions for education and business, and the exclusive provider of Tessi Docubase® in North America.
Tessi Docubase® is an enterprise-grade modular, secure, and easy-to-use document management system that seamlessly integrates with Business Information Systems. Its secure architecture and a broad range of features make it the perfect solution for a wide range of enterprises and use cases.
dbs LiveForms, is a low-code Business Process Automation platform. Its sole focus is simplifying complex processes by automating repetitive steps – from data capture to alerts, notifications, email confirmations, and everything in between quickly, without involving a programmer.
dbs eSign is a cloud-based electronic signature solution that allows users to manage the signing process for a document, from upload to signing and sealing, from any mobile device or computer.